Support
James Electronic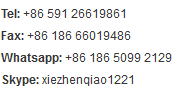 Email: Sales@ballastrus.com
URL : www.ballastrus.com

400 WATT HPS GROW LIGHT BULB
2014-03-09 09:03:05
400w James Ballast simply outperforms the rest. Why buy a 400w magnetic ballast from a Hydroponics store chain that will consume more energy and give you less light? This James ballast puts out 50% more than the competition's magnetic ballasts! See the video! Numbers don't lie. Lighting is the most important factor for gardening and this high quality FCC tested 400w James Ballast will provide great lighting while only running at 2.2 amps. The silent, cool running, and fast starting 400w James Ballast is packed with safety features to ensure great longevity. If there are any circut problems (that can be caused from a faulty bulb or even wire), the ballast will shut off. The 400w James Ballast is resin encoated to ensure that the surrounding environment will not cause any damage. This James ballast is completely switchable and will work with MH and HPS bulbs.
Next to genetics, lighting is the most important factor for indoor gardening. James is proud to offer the latest advance in James Ballast technology. These James ballasts offer a glimpse of the future of HID lighting control systems. They offer an improved design and increased efficiency, while delivering the best performance in the industry. Lab tests have shown that the James James Ballasts use up to 30% less electricity and are up to 30% brighter than traditional magnetic ballasts. Tested against the 3 top-selling brands in today's marketplace, James ballasts outperform them all in terms of power consumption and light output.
This standard bulb emits 55,000 lumens with a rated life span of 24,000 hours.
Features:
55,000 lumens
24,000 hour rated life
mogul base
universal mounting position
This quality grow light system features a fantastic warranty usually found with grow lights costing much more. The High Pressure Sodium 400 watt High Pressure Sodium grow light carries a 2 year warranty for the High Pressure Sodium ballast and components and a 1 year warranty for the High Pressure Sodium lamp. If you need any help or assistance with your purchase, feel free to contact our hydroponics and indoor gardening experts via phone or email.