HQI floodlights with high luminous efficiency and good color rendering properties known and has characteristics of long life and a variety of colors to choose, has become a favorite lighting design and application of personnel light source products, and is widely used in a variety of indoor and outdoor lighting places, such as workshop, warehouse, lobby, stadiums, an important road, park outside the building floodlighting shortcomings: but because the quartz glass anti metal halide corrosion ability is relatively weak, so HQI lamp color drift is relatively large, in light of life during this performance is particularly evident in HCI: ceramic tube metal halide lamp, belonging to hid.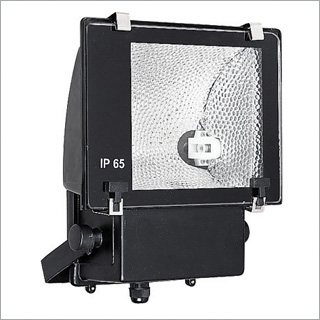 In order to improve the color of metal halide lamp and further broaden the application field of metal halide lamp, the metal halide lamp (CERAMIC) material is used as the metal halide lamp as the metal halide lamp. Starting in 1993, the full settlement of the issue and improve the transparency of the sealing process, the ceramic tube metal halide lamp (HCI) began to enter the commercial application stage in 1994, PHILPS lighting success first ceramic metal halide lamp, realize the dream of people for 30 years, becoming an important milestone in the development of electric light source. As a new model in the field of illumination, the ceramic metal halide lamp of human wisdom not only brings the technological revolution to the world, but also brings the ideal light for mankind.
The ceramic metal halide lamp of high luminous efficiency can more effectively improve energy utilization and to reduce the cost of the use of the owners, the light efficiency than tungsten halogen lamps, incandescent lamp improves the four to nine times, while at the same time on the photochromic properties and far more good than quartz metal halide lamp, is a set of excellent photochromic property and high luminous efficiency in a new light.