Support
James Electronic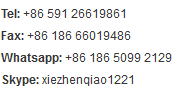 Email: Sales@ballastrus.com
URL : www.ballastrus.com

Why does B2 ballast life time 10 years?
2013-07-22 07:24:35
Magnetic ballast from the silicon steel, enameled ring, skeleton cover, shell, terminals and other components. The characteristics of energy-saving ballast Advantage
(1) energy. By optimizing the core material and process improvements and other measures to reduce their power consumption, and can be reduced by 20% to 50% of the total input power of the lamp (lamp and ballast power) decreased by 5% to 10%.
(2) reliable. Since the core material and process optimization, generally make the surface temperature decreases, while the traditional ballast production experience, its high reliability and long service life. A sense of the town ballast in the factory have to undergo a rigorous inspection, each one have been pressure tested ballast, electrical parameters tested, turn the pressure testing, inspection and testing lighting, etc., in normal use, fully ensure that every B2 ballast life expectancy of 10 years.