Support
James Electronic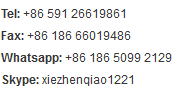 Email: Sales@ballastrus.com
URL : www.ballastrus.com

What's the B2 fluorescent ballasts?
2013-02-14 18:17:04
Fluorescent magnetic ballast is an iron-core inductor coil, the nature of the inductor when the current in the coil is changed, in the coil will cause the change of the magnetic flux, thereby generating an induced electromotive force, and its direction with the direction of the currentIn contrast, thereby hampering the current changes.
The Class B2 fluorescent ballasts power: 18/20W, 36/40W, 58/65W Voltage: 220V-240V Frequency: 50/60Hz inductance ballast has passed TUV, CE, RoHS certification, fluorescent Ballasts silicon steel with 800 genuine automatic vacuum dipping, painting. Vacuum impregnation advantage: 1. Reduce ballast noise and vibration 2. Reduce the temperature rise. Smooth surface without paint bubble 4. Stability to reduce the number of turns and short-circuit fluorescent ballasts produced quality and beautiful appearance.