Support
James Electronic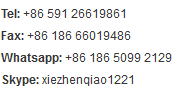 Email: Sales@ballastrus.com
URL : www.ballastrus.com

What's the DIMMABLE GROW LIGHT HPS MH DUAL VOLT ?
2013-06-02 02:01:10
The James Lighting of Electronic Ballasts. Perfect for the next generation of gardening.
1000w 600w 400w JAMES DIGITAL BALLAST DIMMABLE GROW LIGHT HPS MH DUAL VOLT
90v-260v Input Voltage
Runs both MH and HPS bulbs
30% more Light than a Core and Coil Ballast
Fast Lamp Ignition
Cold Lamp Starts in Less than 2 Seconds
Hot Lamp Restart in Less than 2 Minutes
Universal Lamp Receptacle.
Bulb can be run up to 65' from Ballast
Flicker-Free Operation
Constant Lamp Voltage Prolongs Bulb Life
5 year warranty.
NOTES: Includes one 120V power cord. The 240V power cord is sold seperate.