Support
James Electronic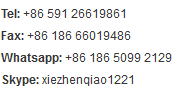 Email: Sales@ballastrus.com
URL : www.ballastrus.com

What's the ELECTROMAGNETIC BALLASTS CHOKES?
2014-02-13 08:14:03
An
electrical ballast
is a device intended to limit the amount of current in an electric circuit. A familiar and widely used example is the
Electromagnetic Ballast
used in fluorescent lamps, to limit the current through the tube, which would otherwise rise to destructive levels due to the tube's negative resistance characteristic.
Electromagnetic Ballast is another wound coil similar to choke but used for an entirely different function. Fluorescent lamps, mercury vapour lamps, sodium vapour lamps, iodine lamps, neon sign lamps for publicity etc need a high voltage for starting and once started, the running voltage assumes a value much lower than the mains voltage. The Ballast provides the high voltage for starting.