JAMES ballast results in a high level of cost and energy efficient HID lighting.Small, compact dimensions and high grade materials compliment the benefits of these units. The use of high quality insulation material, coil core and copper wire means these ballasts achieve a service life of up to 100,000 hours; that is 10 years of constant use at a winding temperature of 130°C. A change in temperature of 10°C down or up leads to a doubling or halving of the life of the unit. The magnetic ballast are for use with 35W to 400W HID lamps and come with push fit or screw in terminals with your required.
Compact Electromagnetic Ballast (Copper Choke):
Compact innovative Design
Good Quality and High performance
CRGO/CRNO Steel used
High Grade Double Core Copper Wire
Lowest heating temperature below 65 deg C
High Light Output
Power saving to Great extent due to use of high Grade magnetic property steel and copper
Low resistance and low power consumption
Safe and noiseless
Durable for about 6000 hours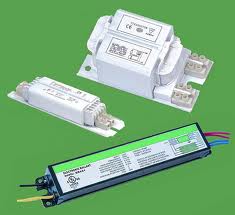 1. Coil winding machine.
2. Core assembly machine.
3. Eyelet / terminal crimping machine.
4. Automatic Current calibration & base crimping machine.
5. Vacuum pressure impregnation plant.
6. Automatic choke testing equipment.
7. Pad printing machine.
A comprehensive range of Wire Wound Transformers from JAMES for use with High Pressure Sodium, Metal Halide and High Pressure Mercury Vapour Lamps. These magnetic ballasts (not including mercury vapour) all require an ignitor to fire them, but common to all is extremely low power consumption, compact windings and minimal magnetic leakage field, resulting in very low noise.