Support
James Electronic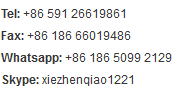 Email: Sales@ballastrus.com
URL : www.ballastrus.com

What is the good ballast?
2013-01-26 08:35:06
1. High performance
2. Energy saving
3. Excellent operating performance
4. Low harmonic distortion
5. Full-functional protection
6. Low electric magetic interference
Electromagnetic or electronic ballasts can be used for high-pressure discharge lamps. Unlike with fluorescent lamps, lamp efficiency is not decisively altered by the use of electronic ballasts. In contrast, electronic ballasts lead to a reduction of the inherent losses and thus to an increase in system efficiency. In addition, electronic ballasts ensure gentle lamp operation, which increases the lamp´s service life.