Compact fluorescent lamps have some benefits in comparison with classic light bulbs. It is lower power consumption (to 80%) and much longer lifetime (5 to 15 times). Disadvantages are longer starts mainly at more expensive types, impossibility to use darker and price.
Compact fluorescent ballasts (cfl ballasts) are available as either magnetic ballasts or electronic ballasts. Compact fluorescent ballasts (cfl ballasts) that operate 2 pin bulbs are always magnetic, while compact fluorescent ballasts (cfl ballasts) that operate 4 pin bulbs are electronic. Magnetic compact fluorescent ballasts are very specific about what lamps they will operate and at what voltage, while electronic compact fluorescent ballasts often run several configurations of wattages and voltages. Light Bulbs Etc, Inc. carries electronic compact fluorescent ballasts that can operate both one or two lamps, and these compact fluorescent ballasts (cfl ballasts) offer universal input voltage (108-305 volts). Magnetic compact fluorescent ballasts are becoming harder to find, and several manufacturers have greatly diminished their lines. As with all ballasts, electronic compact fluorescent ballasts have become the industry standard.CFL ballasts designed for peak performance. James lighting manufacture the compact fluorescent ballasts, we have 2 pin and 4 pin compact fluorescent ballasts to serve your commercial and residential needs. Coming in various wattages, ballast factors, and sizes, you'll find electronic and magnetic CFL ballasts that enhance lamp efficiency at prices that fit your budget.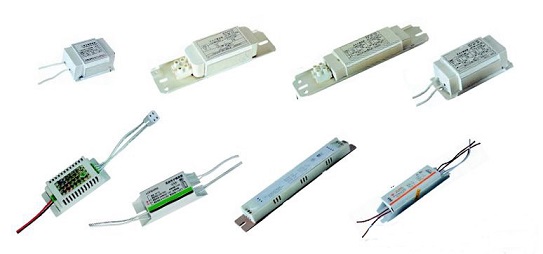 Our CFL electronic ballasts are designed to save energy and optimally drive CFLs, improving lamp life and creating peak lumen output. Electronic ballasts also eliminate the flicker and audible humming sometimes associated with less efficient CFL magnetic ballasts.
OEM Capability
Our excellent business relationships with the largest Asia raw material suppliers ensure first-rate OEM products.
Our experienced and knowledgeable staff are all trained and ready to serve our customers.
We are able to accommodate all customer requests with our wide range of compact fluorescent lamps.
Our innovative R&D department constantly creates new methods of increasing our production efficiency and quality.
Most of our materials and components, (such as lighting capacitor, tube, PTC thermistor, switching transistors and fluorescent lamp base) are sourced from domestic and overseas reliable suppliers.