Support
James Electronic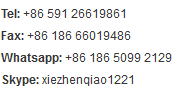 Email: Sales@ballastrus.com
URL : www.ballastrus.com

What's the dimming electronic hps ballast?
2013-05-12 09:37:41
The dimming high pressure sodium ballast, Generally there are two types:magnetic ballast and electronic hps ballast. Inductive ballast made ​​by the inductor coil and silicon steel loop non-closed-like, and leave a small gap, so that the magnetic field in a non-saturation, which play the role of stable current.Electronic ballast the name suggests it is a negative flow of electronic components devices, but also the implementation of energy-saving lighting products in recent years, it has low power consumption, small size, light weight, high power factor, instant start bulbs.
The FM pulse electronic ballast:
Pulse frequency modulation dimming method (PFM) is a commonly used method of dimming. If the switching frequency of the high-frequency electronic ballasts, the ballast inductor impedance increase, so that flow through the the ballast inductor current will drop, leading to flow through the lamp load current drops, in order to achieve dimming. 4 feet fluorescent electronic ballast 40W pulse frequency modulation dimming law dimming characteristic curve (pulse duty cycle D = 0.45).