Support
James Electronic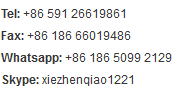 Email: Sales@ballastrus.com
URL : www.ballastrus.com

The dimming fluorescent electronic ballasts
2013-03-20 08:47:43
Circuit current limiting type dimming electronic ballasts- fluorescent range (efficient)
Mainly characterized master oscillator circuit with adjustable current limiting circuit to adjust the current limit can be adjusted to the main loop current, the lamp current to dimming. Under different dimming state, the filament have relatively suitable heating. Can be manual, remote control, centralized multi-lamp dimming.
The fluorescent lights low pressure start dimming fluorescent ballasts, Including a voltage doubler circuit, current limiting circuit and the dimming circuit. The switch from 150 to 230 volts, start dimming fluorescent tubes emitting normal current limit, including the waste lamps Fuming.