Support
James Electronic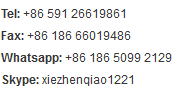 Email: Sales@ballastrus.com
URL : www.ballastrus.com

What's the electronic hid ballast?
2013-05-24 07:36:57
Electronic ballasts increase the mean lumen output of HID lamps. Recent field tests showed that a 400-W metal halide lamp operated with an electronic ballast produced 15 percent more light output after 8000 hours than the same lamp with magnetic ballast.
More light output means that in new installations or major renovations, up to 15 percent fewer fixtures are required to deliver the same light levels that would be provided by a standard metal halide system. If your goal is to replace the ballasts without reducing the number of fixtures, then you can use a lower wattage lamp to get the same mean lumen output.
Electronic ballasts are extremely efficient. In our tests, the Lumatek ballast "lost" very little power between the wall and the lamp. The Watts of electricity drawn at the wall for a Lumatek 600 Watt ballast is 634 Watts – meaning that just 34 Watts are lost between the wall and the lamp. On our magnetic ballast tests, much more power was being consumed (especially with the older ballast) and the electricity bills associated with using these units would have been considerably higher than the equivalent electronic unit. Typically, a brand new magnetic ballast supplying the exact same 600 Watts to the lamp would "lose" between 50-60 Watts between the wall and lamp in the form of heat, noise and vibration. This amount of "lost" power increases as the magnetic ballast ages.

Electronic ballasts also compensate for fluctuations in the supply – so unlike the magnetic ballast where light output can vary depending on the incoming voltage, the Lumatek will stay consistent no matter what happens with the supply. Your lamp output will always remain the same no matter what time of day or where in the country you use your light.
Electronic HID ballasts with dimming provide additional savings when full light output is not required. Some electronic ballasts are continuously dimmable down to 50 percent of lamp power and can be used with advanced controls, such as photocells, wall-box dimming, occupancy sensors and programmable control systems.