Support
James Electronic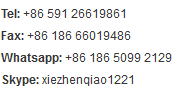 Email: Sales@ballastrus.com
URL : www.ballastrus.com

What's the electronic lamp ballast?
2014-03-06 06:11:58
Electronic ballast use semi-conductor circuitry to regulate the current flowing through the lamp. The electronic components that compose an electronic ballast are smaller and lighter than the core and coil assembly of a magnetic ballast. Thus an electronic ballast can weigh less than half as much as a magnetic ballast of the same size.
Electronic Ballast is a device which controls the starting voltage and the operating currents of lighting devices built on the principle of electrical gas discharge. It refers to that part of the circuit which limits the flow of current through the lighting device and may vary from being a single resistor to a bigger, complex device. In some fluorescent lighting systems like dimmers, it is also responsible for the controlled flow of electrical energy to heat the lamp electrodes.
Different lamps require specific ballasts designed to maintain current levels needed for varying tube designs. Using a mismatched lamp and ballast can shorten the life of all components and increase the possibility of overheating, failure and leakage.