Support
James Electronic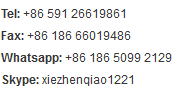 Email: Sales@ballastrus.com
URL : www.ballastrus.com

Does energy saving lamps install ballast?
2013-02-06 23:36:56
The technology of the Fluorescent lamps and energy-saving lamp are the same, just in compact fluorescent ballasts, energy saving lamps with built-in electronic ballast fluorescent lamps with external inductance ballast. Magnetic Ballast power consumption can be a little bit more, but a little better than the electronic ballast inductance ballast of foreign scholars. As office or use fluorescent, fluorescent lamp wattage is higher that also have a high-power energy-saving lamps, but can not put the office is too big (high-power energy-saving lamps in the factory called rockets), small energy-saving lamps put to hotel the hotel used a little more.

Built-in energy-saving lamps electronic ballasts do not need to install ballast, and directly installed will be able to use.