Support
James Electronic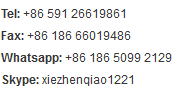 Email: Sales@ballastrus.com
URL : www.ballastrus.com

[2014-10-05]

600 watt grow HPS ballast...

[2014-10-05]

Lamp Ballast For High pressure Sodium Lamp...

[2014-10-05]

How to test the fluorescent lamp ballasts?...

[2014-09-23]

The compact fluorescent ballasts for CFL lamps...

[2014-09-23]

Fluorescent magnetic ballast and electronic ballasts...

[2014-09-15]

How does the high pressure sodium ballast work?...

[2014-09-13]

Fluorescent ballast for fluorescent ligihting fixtures...

[2014-09-06]

Probe-start lamp and ballasts...

[2014-09-05]

Magnetic UV ballasts...

[2014-09-04]

magnetic ballasts are still very common, over the next several years manufactures will begin to phase out magnetic ballasts. Magnetic ballasts are susceptible to humming and flickering. Magnetic ballasts operate T12 lamps (including bi-pin, single-pin, and high output), some T8 lamps, and 2-pin compact fluorescent lamps. Magnetic ballasts are available in 1 and 2 lamp configurations. fluorescent lights added magnetic ballasts to manage the flow of electrical current. The ballast provides the starting burst of current into the fluorescent bulb that allows it to light up. After the energizing of the bulb, the ballast continues to balance the current cycles for the bulb's needs, making sure it does not get too much or too little current. Ballasts have ratings for different levees of voltage depending on the type of fluorescent bulb, but most ballasts work with most bulbs. One primary difference is bulbs that have electronic instead of magnetic ballasts...